Rocky Mountain Bighorn Sheep Hunts in Alberta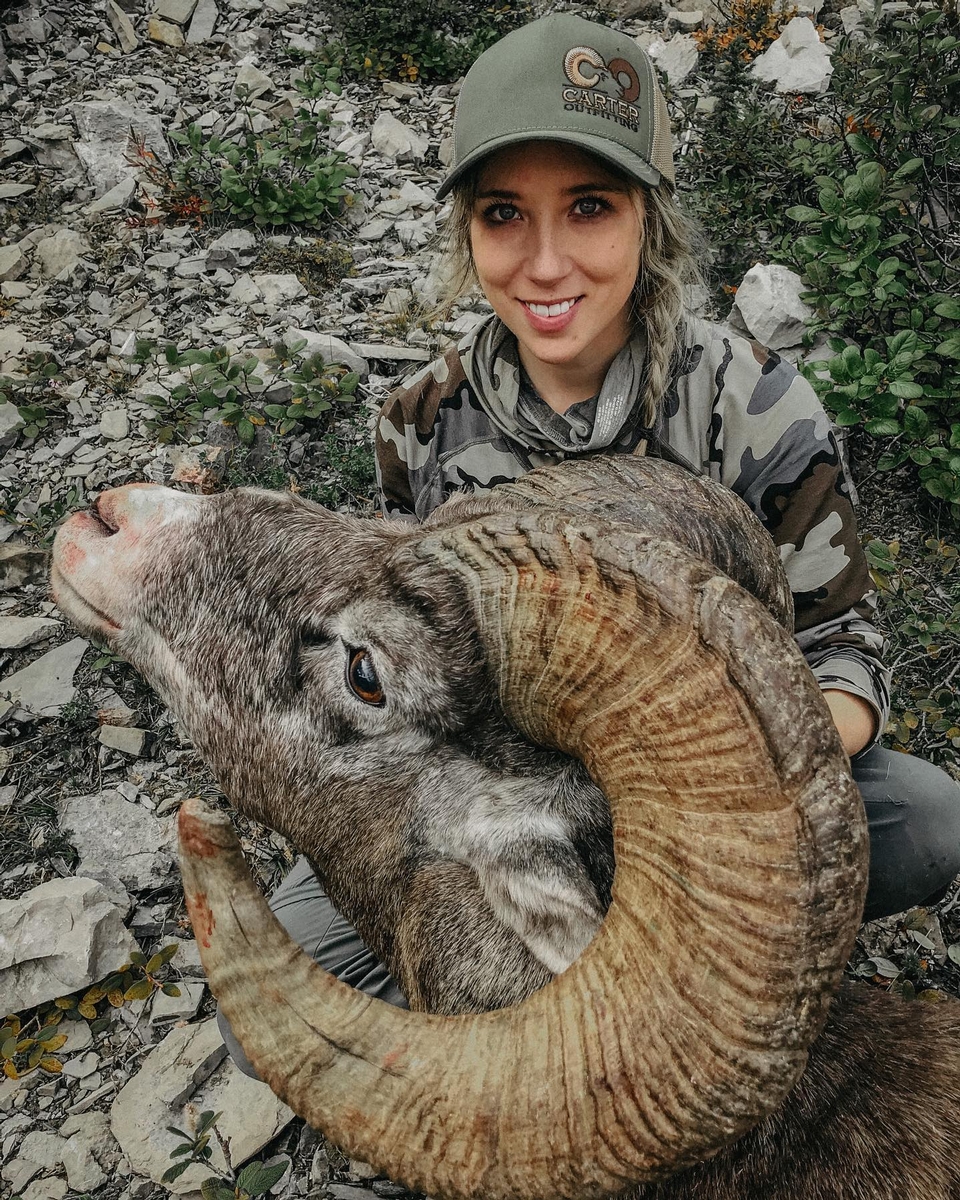 Trophy Bighorn Ram
Trophy Class Bighorn Sheep Hunts
This is the ultimate in all big game hunting in North America. Here at Carter Outfitting, we pride ourselves on our sheep hunts and provide what we believe is the finest fair chase hunt possible in Alberta!

With a great ram population and a lot of time spent scouting the area before the season, our success rates are higher than average. A month ahead of the 1st hunt, we have guides out locating rams for your hunt. One season, 3 out of 4 hunters took their rams on the 1st day of their hunt. This is the type of quality that we work for!

Base camp is remote and can only be accessed by horseback. A comfortable camp with a cook tent, heated sleeping tents, shower, and professional staff on hand are all provided on your hunt. The average ram in the area will score 165" but trophies of over 180" have been taken in the region.

If needed, we will use spike camps to hunt further into the area.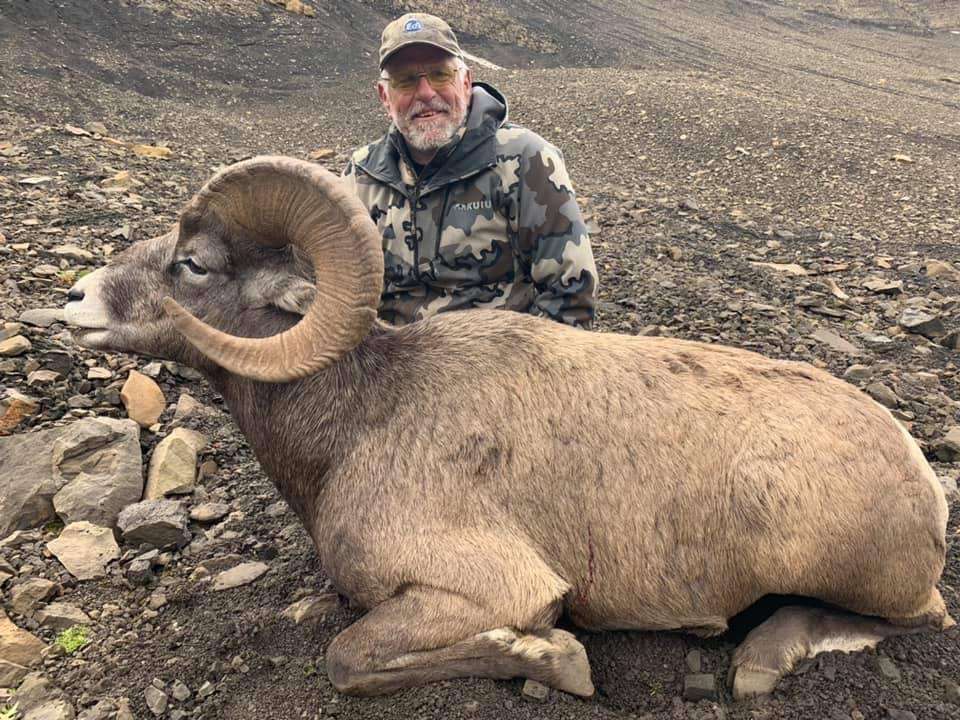 Guaranteed Bighorn Sheep Tags - No Draw Required
Worried about getting a coveted Rocky Mountain Bighorn Sheep tag? Don't worry - you are guaranteed a tag when you book a hunt with us. As a registered Alberta hunting outfitter, Carter Outfitting is allocated a certain number of tags to be used by our clients. If you are ready to come and pursue these incredible sheep, getting a tag doesn't need to be a concern!
Glassing for Rams
What to Expect on Your Rocky Mountain Bighorn Sheep Hunt
There is a reason why sheep hunting is considered to be the pinnacle of North American hunting. Chasing these amazing, elusive animals in the breathtaking scenery of the Rocky Mountains in Alberta is a life-changing experience.
After we pick you up at the airport and travel to our staging area, your hunt will begin on horseback as we ride into the mountains to reach our remote base camp. We will continue to use horses to get around throughout your hunt, but be prepared to hike as well. A lot. These are physically demanding hunts and you need to be sure you prepare yourself to meet the fitness requirements. That said, we will also spend a lot of time sitting and glassing basins in an attempt to spot a trophy ram. We will alternate between this passive glassing and actively working treelines in areas where our guides have found big rams during their pre-season scouting. This is where our team's hard work in the off-season pays off!
Our Bighorn sheep hunts are two weeks long, and we have three main windows for hunting:
Sept 1st-14th
Sept 16th-30th
Oct 1st-15th
If you are looking for a true adventure hunt, chasing Rocky Mountain Bighorns was meant for you!
Bighorn Sheep Hunts Gallery