Rocky Mountain Bighorn Sheep Hunts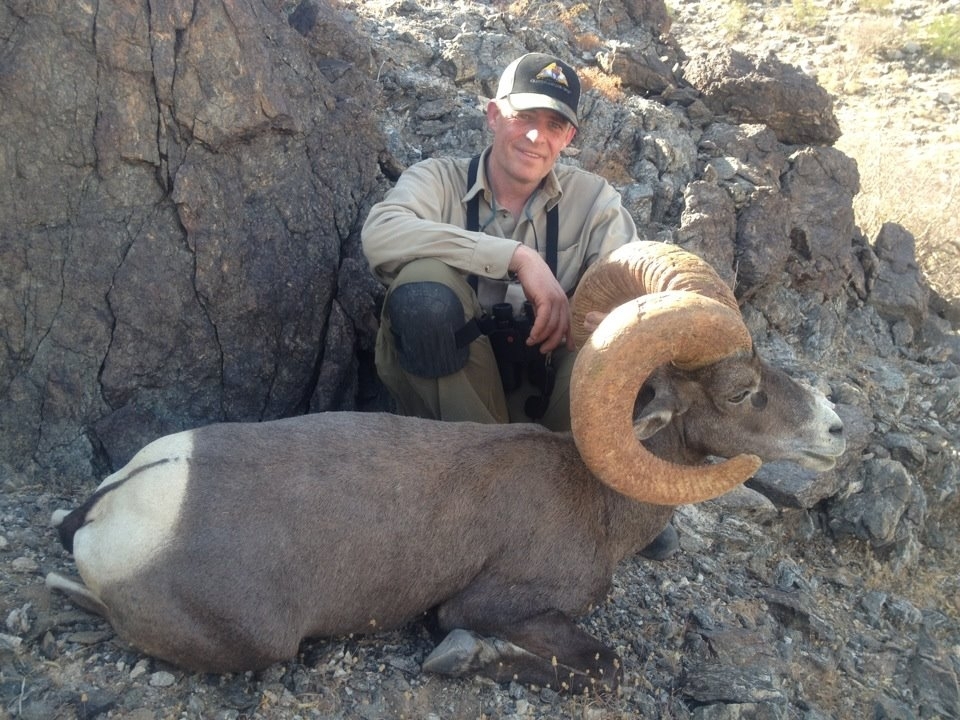 Trophy Class Bighorn Rams
This is the ultimate in all of big game hunting in North America. Here at Carter Outfitting ltd. We pride ourselves in our "Sheep Hunts" and provide what we believe is the finest fair chase hunt possible in Alberta!

With a great Ram population and a lot of time spent prescouting the area before the season, our success rates are higher than average. A month ahead of the 1st hunt we have guides our locating rams for your hunt. In the 2003 season 3 out of 4 hunters took their rams on the 1st day of their hunt.

Base camp is remote and can only be accessed by horseback. A comfortable camp with cook tent, heated sleep tents, shower and professional staff on hand are all provided on your hunt. The average ram in the area will score 165" but trophies of over 180" have been taken in the region.

If needed we will use spike camps to hunt further into the area.
Bighorn Sheep Hunts Gallery